Hino's Objectives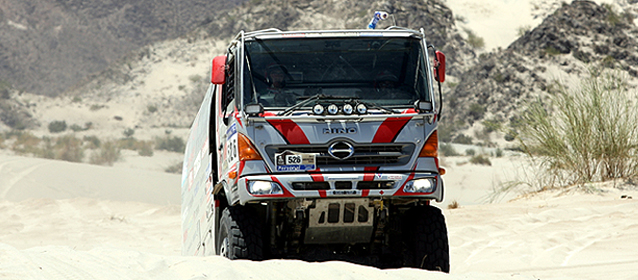 HINO's vision beyond the goal line.
Contestants in the Dakar Rally race for about 2 weeks over a route spanning 10,000km under harsh conditions. Why is HINO bent on taking on the challenge of this race which is considered to be the most tortuous race in the world? The answer to this question can be found in HINO's passion for technological innovation.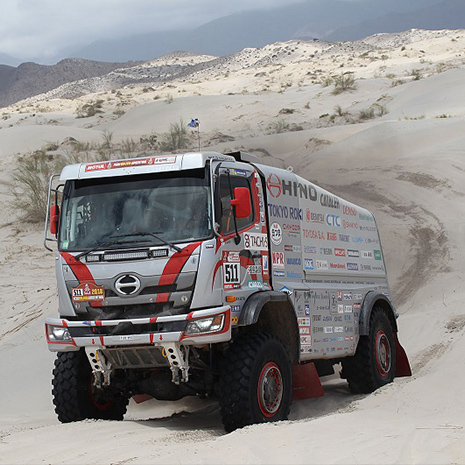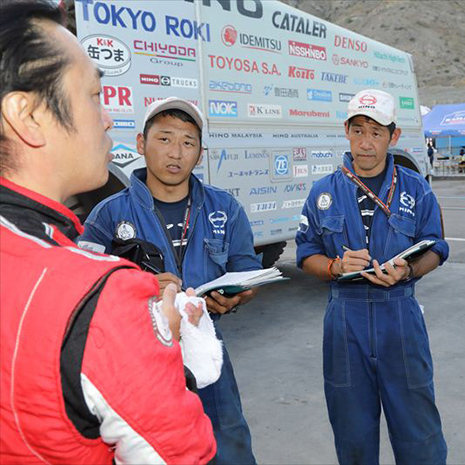 Trucks form the foundation of logistics operations. Technologies that enable environmental compliance in the form of reduced emissions, fuel economy, powerful driving performance, and safety - all crucial elements of trucks - are required to become more sophisticated every day. There will always be challenges that must be overcome in order to meet the ever increasing demands of the market. We must not give up no matter how formidable the wall is in front of us. We must continue to take on these challenges. HINO's world-class technologies are the products of this fervent mental fortitude and passion.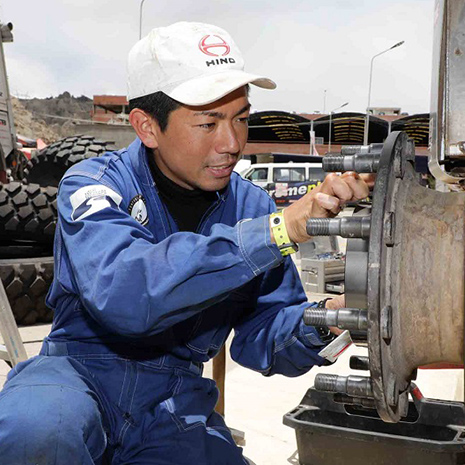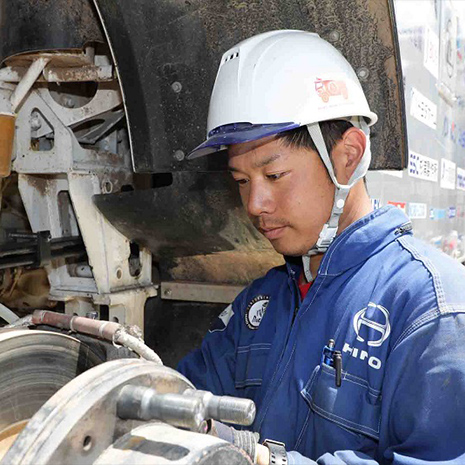 This is also why we take on the challenges that the Dakar Rally throws at us. We do not give up. We are confident. We believe in our team. Every time we take part in this race, we renew our conviction that there is no such thing as unrewarded effort and that a great joy lies ahead of us when we carry our passion to accomplish our objectives. The vision we see beyond the goal line is the image of HINO taking on the next challenge to achieve technological innovation.