Stage11:Regretful withdrawal from the SS due to AT trouble. The gearbox is replaced and the competition continues. Tomorrow, they will head for the final goal in Jeddah.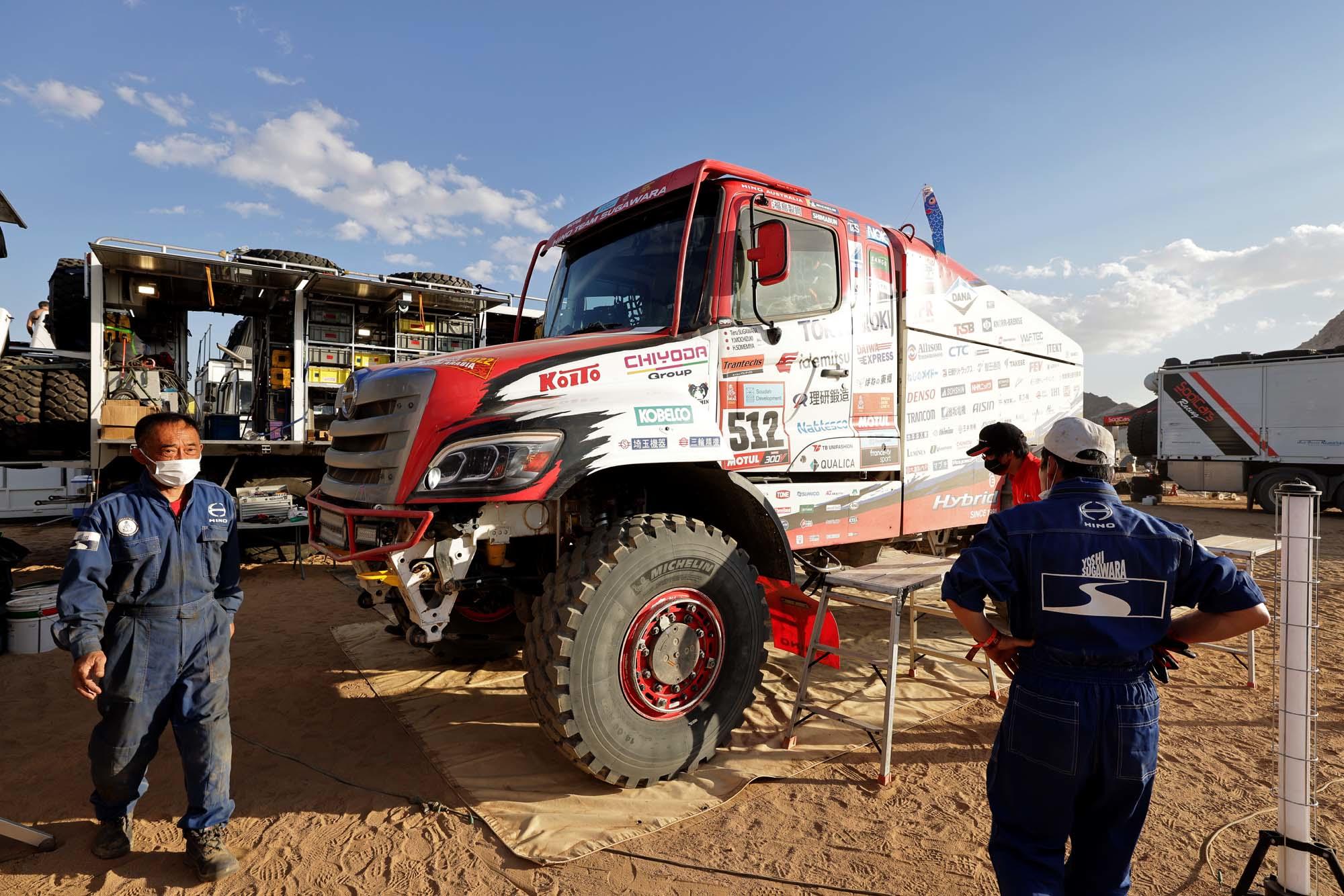 The HINO 600 series returned to the bivouac due to AT problems.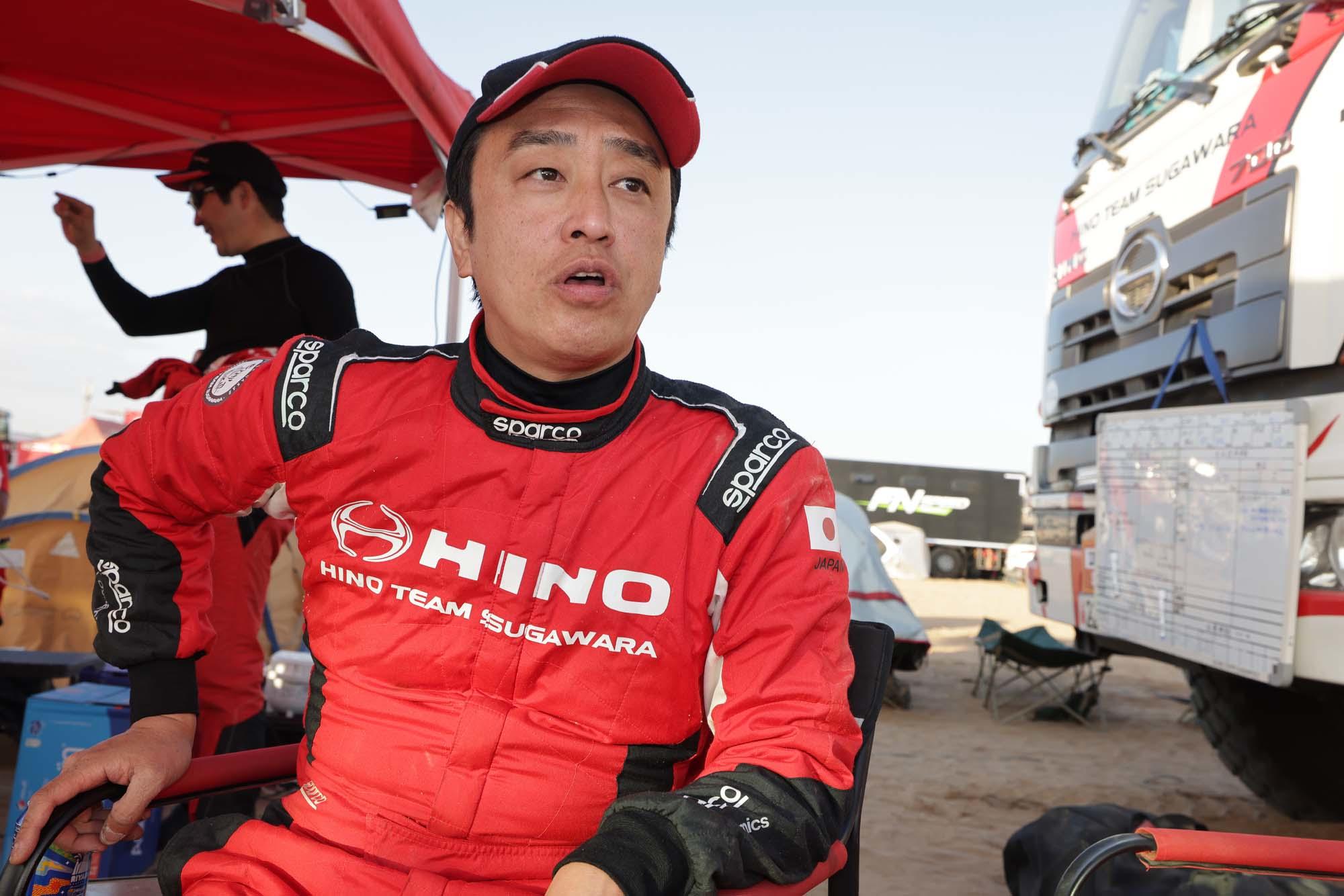 Teruhito Sugawara explaining the trouble.
 The HINO 600 Series of HINO TEAM SUGAWARA, which suffered from electrical problems during the race on January 12, was repaired by the mechanics and went on to compete in Stage 11 on January 13. On this day, a 345.64 km SS (competition segment) was held on a loop course that started in Bisha, but the HINO 600 Series stopped 30 km from the start of the SS due to a problem with the automatic transmission. After that, it was able to move at a low speed and took a shortcut through the loop, heading directly for the SS goal and returning to the bivouac in Bisha.
 At the bivouac, mechanics were waiting for the team and immediately started replacing the transmission. The crew is expected to receive a large amount of penalty time as they started the day in competition but passed all the checkpoints and waypoints (GPS points that are required to be passed on the course) to reach the goal. Although this is expected to set the team back in the cumulative rankings, the HINO team will be participating in the competition tomorrow, January 14th, in order to collect as much data as possible on the rally trucks that are equipped with hybrid systems for the first time, as they aim to reach the goal in Jeddah.
On the 14th, the final day of Dakar 2022, a 164 km SS is scheduled between Bisha and Jeddah.
Teruhito Sugawara
After 10 to 20 km of the SS, when I tried to downshift, the car started dropping two gears at once, and then stopped because it couldn't transmit torque. I had no choice but to shortcut the SS. I was hoping to make up for the time I had lost due to the trouble the day before, but it was going to be difficult this time. We will drive hard and aim for the goal in Jeddah.
Hirokazu Somemiya
The place where we stopped was close to a public road, so we were able to take a good shortcut. It's a shame that today was over before my behind got hot on the exhaust pipe.
Yuji Mochizuki
With almost no warning, we suddenly had trouble and got stuck. I was disappointed, but at the same time I am determined to finish the race tomorrow.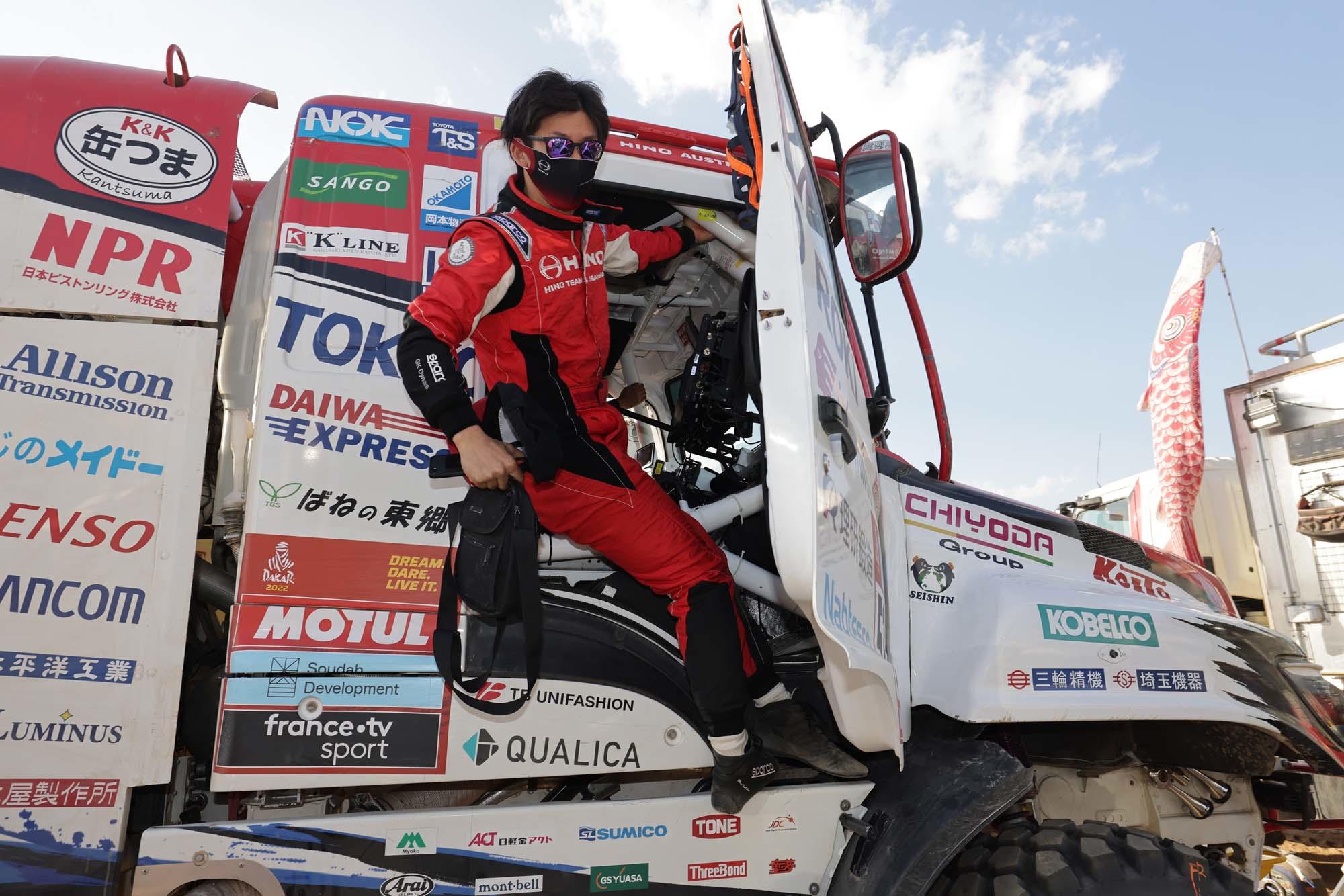 Yuji Mochizuki arrives at the bivouac after taking a shortcut through SS.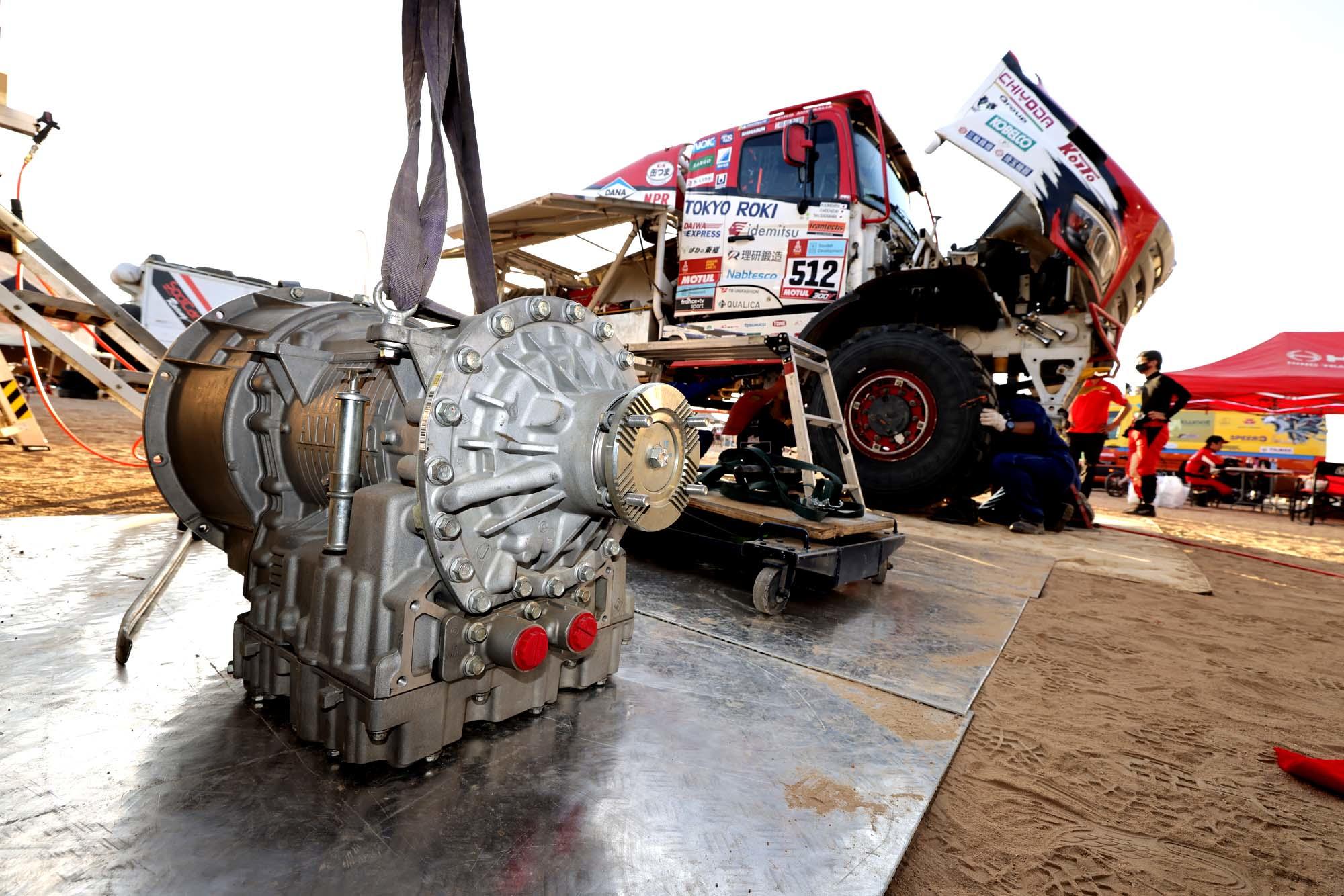 Mechanics preparing to replace the AT.