Hino Motors Holds Foundation Stone Laying Ceremony for New Development and Production Base "Suvarnabhumi Monozukuri Center" in Thailand
On July 26, Hino Motors Manufacturing Thailand (HQ: Samrong, Samutprakarn Province, President: Somchai Pleankaew; hereafter "HMMT"), a Thai manufacturing subsidiary of Hino Motors, Ltd. (HQ: Hino City, Tokyo, President & CEO: Yoshio Shimo; hereafter "Hino,"), held a foundation stone laying ceremony for the new development and production base "Suvarnabhumi Monozukuri Center" in Bang Bo, Samutprakarn Province. Present were many celebrated guests including Mr. Apichin Jotikasthira, Deputy Permanent Secretary, Ministry of Industry, as well as HMMT president Mr. Somchai Pleankaew and a senior managing officer of Hino, Mr. Makoto Minagawa.
Hino and HMMT, in order to achieve our vision of "Challenge 2025*", will be reforming its business structure to enable us to respond to customer needs in close proximity. The new center to be constructed will consolidate and strengthen our product planning, development, and production functions in Thailand, and it will be designed with the capability to commercialize and supply ASEAN best-fit products locally and consistently.
Mr. Somchai Pleankaew said "This is not only production plant but also the first monozukuri center in ASEAN region. This center is a model factory which safety, environmentally friendly, modernize, produce good quality products with low production costs. It is a work place that every employee loves and proud. We hope that since we have a monozukuri center in Thailand, its will help us to develop Hino trucks even meet customer needs in this region. And we will provide highest value to customers, create value for society and the Thailand."
Mr. Makoto Minagawa (Senior Managing Officer, Hino Motors, Ltd.) said "We are moving forward with localization based on our aim to strengthen our business foundations for offering ongoing value to our customers and societies. We have decided to open this "Monozukuri Center" so that, by positioning Thailand as our central base in ASEAN―a region where we can expect to see dramatic growth moving forward―we will be able to offer competitive products in a timely fashion to our customers in the region. We are very happy that Hino Motors has been and will continue to be able to contribute to our customers and societies in Thailand and the ASEAN region."
To achieve our vision embodied in our slogan "Trucks and buses that do more," Hino focuses on our Three Directions, namely, "Best-fit products incorporating safety and environmental technologies," "Total support customized for each vehicle," and "New activity areas." In order to provide our customers and societies with these values on an ongoing basis, we are committed to taking on every challenge that we face in our aim to establish a business structure that will realize sustainable growth for the company.
* Announced on 30 Oct, 2018.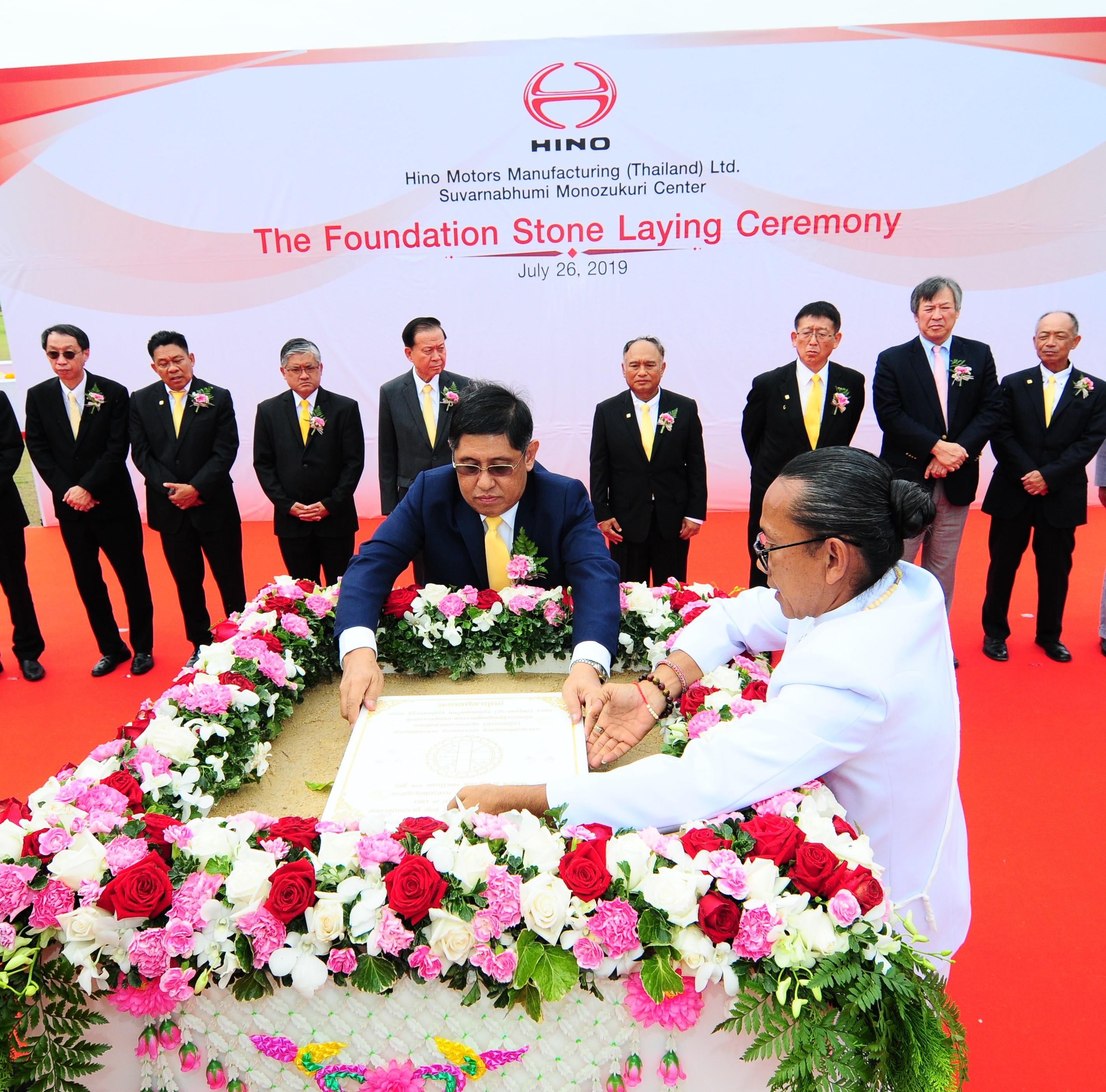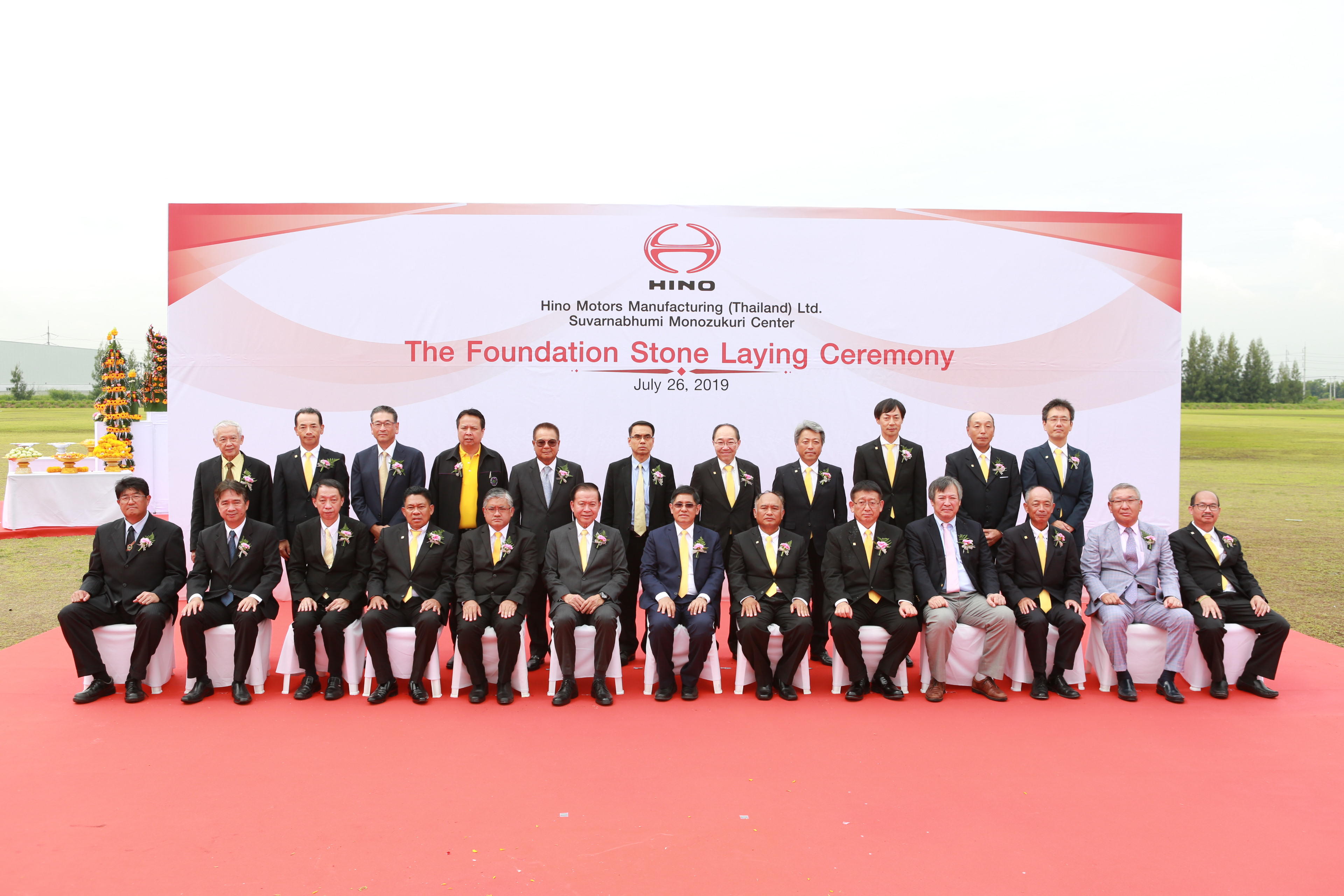 <New center overview>
| | |
| --- | --- |
| Name | Suvarnabhumi Monozukuri Center |
| Location | Bang Bo, Samutprakarn Province |
| Site area | 400,000 sqm |
| Functions | Product planning, development, and production of Hino vehicles |
| Products produced | Light- and medium-duty trucks and buses |
| Operation startup date | Scheduled for 2021 |
| Employees | Approx. 1,300 (at the time of operation startup) |
| Investment | Approx. 11.5 billion yen |